Embarking on a career in the field of mechanical engineering, I never anticipated the exhilarating path that awaited me in the world of formula racing. Today, I stand proud, reflecting on my journey from being a Design Head at Shwethashwa Racing to becoming a Mechanical Technical Inspector at Formula Bharat and Mechanical Engineer at Coexlion. This blog aims to share my experiences, challenges, and the immense gratitude I hold towards my company, Coexlion, for providing me with the opportunities that shaped my career.
My passion for formula student racing ignited during my college years, where I found myself immersed in the dynamic environment of Formula Student competitions. As one of the Cofounders and Design Head at Shwethashwa Racing (a formula student racing team under automotive club at RNSIT), I was entrusted with the responsibility of leading a team of talented engineers, all driven by the pursuit of designing and building a high-performance race car from scratch. This role demanded innovation, problem-solving skills, and effective teamwork.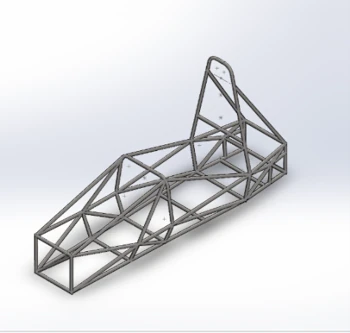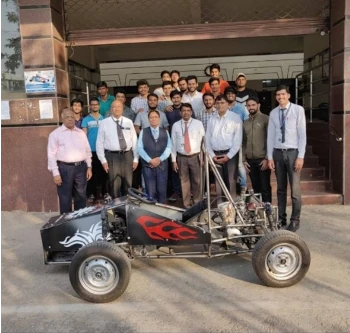 At Shwethashwa Racing, I honed my skills in design, analysis, and manufacturing techniques. Together, we pushed the boundaries of engineering, seeking cutting-edge solutions to enhance the car's aerodynamics, chassis, and overall performance. The relentless pursuit of excellence in every aspect of the vehicle taught me the importance of attention to detail and the art of effective project management. We aimed to participate in the SAE Supra which is a very popular Formula Student competition held in the Buddh International Circuit in Greater Noida and Formula Bharat held at Kari Motor Speedway, Coimbatore. But unfortunately, due to the COVID-19 pandemic the events got cancelled. But the knowledge, experience and memories will be evergreen throughout my career journey.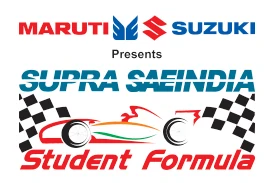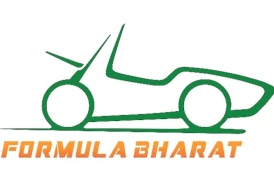 Formula Bharat - Student Formula Racing
Formula Bharat is an annual engineering design competition held in India, inspired by the international Formula Student competition. It brings together student engineering teams from universities and colleges across the country to design, build, and race formula-style race cars. The event aims to foster innovation, technical excellence, and collaboration among the participating teams.
The competition consists of various dynamic and static events that challenge the teams in different aspects of engineering and racing. The dynamic events include acceleration, skid pad, autocross, and endurance, where teams showcase the performance and reliability of their vehicles. The static events include design evaluation, business presentation, and cost analysis, where teams present their engineering design, business strategy, and financial planning.
The opportunity to represent my company, Coexlion, as a Mechanical Technical Inspector at Formula Bharat 2023 was a defining moment in my career. This prestigious event brought together the best student engineering teams from across India, showcasing their technical prowess and racing skills. As a mechanical technical inspector, my role was to ensure compliance with stringent technical regulations, while also providing guidance and support to the participating teams and to meticulously scrutinise each participating race car to ensure compliance with these regulations. This involved thorough inspections of the chassis, suspension, engine, aerodynamics, safety equipment, and other critical components.
Interacting with the brilliant young minds behind the race cars was an enriching experience. I had the privilege of engaging with talented engineering students who poured their hearts and souls into their creations. As an inspector, I not only had to evaluate their designs but also guide them through any necessary modifications to meet the regulations. This involved explaining technical intricacies, offering insights, and fostering a collaborative environment that encouraged learning and growth.
Transitioning from a hands-on design role to a position of authority as an inspector came with its fair share of challenges. The responsibility of enforcing regulations, balancing the demands of different teams, and making impartial decisions required a new set of skills. However, these challenges pushed me to grow both professionally and personally, allowing me to gain a holistic understanding of the formula racing ecosystem.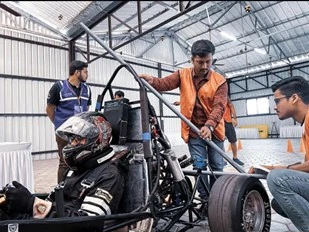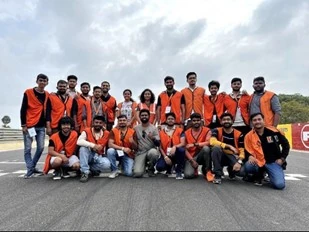 Throughout my journey, Coexlion has been an instrumental force, guiding and empowering me to achieve my goals. The company's unwavering support, be it in the form of technical resources, mentorship, or financial backing, has played a pivotal role in my success. I am immensely grateful to Coexlion for recognising my potential and providing me with the platform to showcase my skills on a national stage.
My journey from being a Design Head at Shwethashwa Racing to becoming a Mechanical Technical Inspector at Formula Bharat has been nothing short of extraordinary. The invaluable experiences, challenges, and triumphs I have encountered have moulded me into a well-rounded mechanical engineer. I owe my success to the opportunities bestowed upon me by my company, Coexlion, and their unwavering belief in my abilities. As I look towards the future, I am filled with excitement for the endless possibilities that await me in the world of automobiles, thanks to the foundation laid by my incredible journey so far.
Thank you for reading our blog: Student Formula Racing My Journey: From Design Head to Mechanical Technical Inspector, come back soon for the next one!
Excellence Through Collaboration TM