One day in the year 2012 defined my career. One decision to make. A watershed moment, 2 paths laid out in front of me; which to take? and then no turning back. On the one hand, the path to financial independence, and the start of a career in software engineering. On the other hand, more study, following my passion to get deeper into the world of electrical engineering.
I guess I was lucky, at the campus placements I was placed in a top software company. Software Development is an integral part of every product, and the job was interesting, and well paid! But I am an electrical engineer by degree. I originally chose to study electrical engineering, as since my school days I had been interested in the appliances at home that help us live comfortably, how they worked, how they were made. I wished to contribute my part to designing any product that makes our lives more comfortable or efficient.
"When you follow your passion in life, you are happier overall"
After much thought, I decided to follow my heart. I chose to pursue higher education, rather than take up a job that was well-paid but didn't ignite my passion. From that moment my life's course as an electrical engineer was set.
MASTERS DEGREE
I pursued my masters in power electronics & drives at Gayatri Vidya Parishad College of Engineering (A), Visakhapatnam. I learned many valuable insights at college, but the ones that inspired me were from my mentor Dr. Sastry Vedula. He was teaching us machine modelling. Any electrical product, be it a small motor set that pumps water in our aquariums; to a much more sophisticated car, or even airplanes and spacecrafts, they have motors in them. This topic combines mathematics with electronic theory to predict the behaviour of devices such as a DC motor or a synchronous motor and so on. His mentoring helped me a lot to develop my interest in exploring these topics further. To understand how we can optimise these components and products, through math.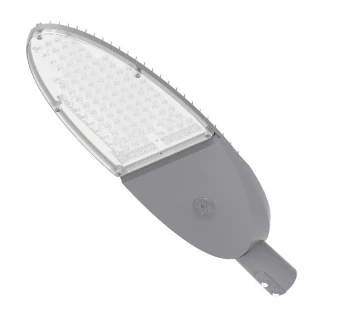 During my Masters I got the opportunity to work at General Electric Lighting, Bangalore as a Project Intern, giving me exposure to the industry whilst writing my thesis. Here I developed a two-stage active power factor correction, power converter for a GE Palm series street lighting application. Post my graduation, I could shape my early career steps into end-to-end design and development of power converters as a master's engineer trainee at GE, Lighting. Two years at GE helped me learn a lot about electronics and Industry.
CHANGE OF INDUSTRY
The next big career decision came in the year 2015. The Government of India started promoting the use of EVs rapidly. It was clear to me that EVs were the future. I was curious and wanted to explore opportunities in an industry outside of lighting, to continue my learning journey. The Automotive industry felt like the best place to pursue this. It felt like that it was the right time.
LIFE IN GERMANY
As a first step, I moved to Robert Bosch Engineering and Business Solutions (which is now Bosch Global Software Technologies) as a Senior Hardware Design Engineer. For almost 5 years of my journey at Bosch I was working with Robert Bosch, Gmbh (the German office). I was even stationed at the Abstatt office in Germany for a while, as well as working remotely from India. My area of responsibility was Motor and Motor Control mechanisms for Bosch's Next-Gen projects in the automotive sector, there was a wide range of vehicles using these products. It was great to have the exciting opportunity to work with products relevant to different types of vehicles, from 2-wheeler platform development to premium segment cars. The major focus being active safety products like ABS, ESP, and APB, IPB, iBooster.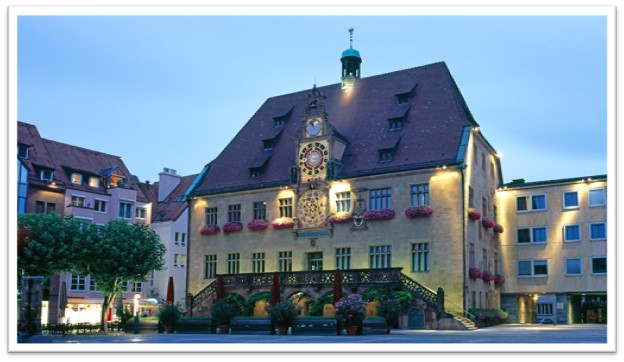 GOING GREEN WITH COEXLION
Having worked on a wide range of vehicle architectures, and all types of motors; DC motors to Brushless DC and PMSM and their controls, I felt I was ready to take my next steps towards working on Green Mobility. When I heard the idea of founding a company along with Thomas, that would work on EV innovations, it excited me a lot. Working towards a bigger objective is a challenge by itself and challenges always create opportunities. 2021 was a year of learning for me, the engineering was familiar to me, but as I took my next step as Executive Director, I needed to grow my understanding of businesses. But as rapidly as my knowledge grew, so did the company. In a short space of time, we went from just an idea; to a single 100sqt office room; to a dedicated office with an excellent group of engineers, providing solutions and support to clients across the globe.
BUILDING FOR THE FUTURE
Bosch gave me an opportunity to explore the European style of working. At Coexlion we have an opportunity to build a one-of-a-kind environment, a blend of European and Indian working culture, using technology to bring order to the chaos. I am excited to innovate and work on defining next-generation engineering solutions. With the business set-up tasks now completed, I am now looking forward to building a team of like-minded electrical engineers to support me in this journey.
MOTIVATION
I'm excited to be a part of the Coexlion Team. My biggest motivation is to just keep challenging myself, and Coexlion gives me the room to take an entrepreneurial journey, as well as working together with the rest of the industry to contribute to the Green Mobility revolution. I am always motivated to learn, every day here you have an opportunity to learn something new. As I look back to that decision in 2012, did I choose the right path? Well, who knows what would have become of Amulya the software engineer, but right now I'm pretty enthusiastic about what the future holds. Thank you for taking time to read my blog, I leave you with one thought that has helped me…
"Choose a job that you like, & you will never have to work a day in your life" – Anonymous
Thank you for reading this months blog, Introducing Amulya, Executive Director & Electrical Engineer.
COEXLION
Coexlion