As Coexlion welcomes Kalyan as the Technical Director of Coexlion in India, we've invited him to share a little more on his professional back ground and his motivation going forwards.
Monsoon 2007, I and a friend of mine from college watched a Sunday matinee, Shahrukh Khan's Chak De India and set the beautiful beach road of Visakhapatnam as our first meeting venue to discuss next steps in our careers. Conversation broadly was about choosing the right areas of research, the final year engineering project and a professor. Preparation for Shaastra 2007 (annual technical festival of IIT Madras) and "The Biodiesel Handbook by Gerhard Knothe, Jürgen Krahl and Jon Van Gerpen" in our college library helped us explore topics in the field of Robotics, Artificial Intelligence & Alternate fuels. Conditions at that point of time made me choose Alternate fuels as a project topic. I Scored an A +, completed Bachelor of Engineering – Mechanical with a Distinction in the year 2008.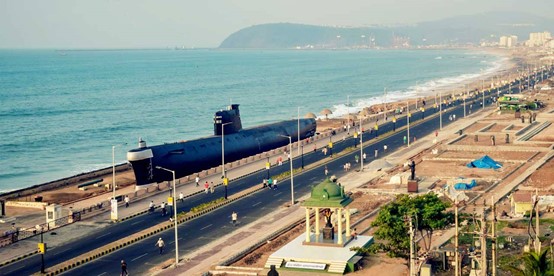 Summer 2008, the world was in the middle of the "Financial Crisis – 2007:2009" and I landed at IIT Roorkee to do my M.Tech in Machine Design Engineering. An M.Tech in IITs was a gateway to Research & Development centers of prominent industries in India. At the 2008 farewell party, I remember one of my seniors mentioned how the right skills, knowledge & personality helps building a brand of your own and the other spoke about recession and how resume building helps one to stand out in a group. My grades were okay, but I badly needed a differentiator. I approached my professor and explained to him the situation. He gave a portion of Ph.D candidate's work in the field of artificial intelligence and encouraged me to apply for 2009 ASME International Design Engineering Technical Conferences & Computers and Information in Engineering Conference held at San Diego USA. With my family's support, I visited the USA & presented my paper in the conference. My bachelors project on alternate fuels and ASME technical research paper helped me find a job at Hero Honda as a campus recruit in the year 2010.
Winter 2010, Hero & Honda split. Herohonda was rebranded as Hero Motocorp and entered partnership with Erik Buell Racing in 2012. I was stationed at EBR's design office in the USA and got a chance to work closely with Mr. Buell and his team. I was influenced by Mr.Buell's career, achievements and got inspired by a couple of his quotes he mentioned on different occasions, see below:
"We have proven that a small group of passionate & inspired people can compete against industry giants"
– Erik Buell dated 04/16/2014
"Years & Years of enjoyment, that's a motorcycle" – Erik Buell dated 06/19/2014
At Erik Buell Racing, Hero Motocorp gave me an opportunity to get involved in Design & Development of High performance motorcycles.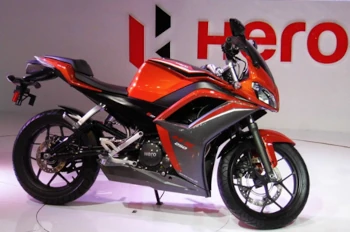 Hero HX 250 R Concept unveiled at Delhi Auto Expo 2014
Image source: Google
Spring 2016, the Indian Ministry of road transport & highways issued a draft notification of Bharat Stage (BS) VI emission standards for all major on-road vehicle categories in India including 2 wheelers. Hero gave me an opportunity to lead the frame & structural parts design of the xtreme 160 BS6.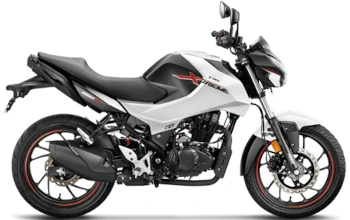 Hero Xtreme 160R
Image source: Google
In Summer 2016, I happened to watch a youtube video streamed by India Brand Equity Foundation (https://www.youtube.com/watch?v=7qjoLWTJOzo). Ather's plan towards electrification helped me develop interests towards electric vehicles. I followed Ather and its product pretty closely and finally happened to work for Ather as Manager Vehicle Engineering starting winter 2018. Ather's culture: "Think as a Species' ' and youthful energy were impressive, they helped me connect a few of missing dots as a professional and an engineer.
Amid the covid 19 outbreak, summer 2020 I took a call to move from Ather to Ola Electric as a senior manager mechanical engineering and reported to Senior Director Mechanical Engineering. As a Senior Manager, my prime responsibility was to deliver the scooter structural part prototypes to production. Other responsibilities include:
1. Lead the Future Development Programs group.
2. Develop calculation sheets, process, procedures & standards for the Mechanical Engineering Department.
3. Help Senior Director Mechanical Engineering in recruitment, departmental budgets, program & resource planning.
After six months working as a senior manager, I got an opportunity to lead a team. As a Team Lead, I worked closely with a group of 18 mechanical engineers from diverse cultures & backgrounds. Engineers' expertise was not only limited to 2W chassis know-how, but also into electrification. I always encouraged the group towards innovation and successfully generated different ideas for IPR consideration, out of which a few were filed as a patent. I was responsible for appraisals, training and personality development of the group.
Beginning of 2022 is memorable as I decided to start a new journey with Coexlion as a Technical Director. In this new role, I hope to apply the lessons learnt working with OEM/startups alike and help companies around the globe achieve their goals. I am excited to be building a team of engineers, and I am reminded of Erik Buell's inspirational quotes, as I look to build a team of passionate engineers and inspire them to lead the next steps of the electric revolution in India.
Thank you for reading my blog, Career pivots: From College to Consulting.
Kalyan
Technical Director of Coexlion in India